The incredibly sad and sudden death of Paul Ginnis on Friday 30th January 2015 has reverberated around the networks.
Paul had a long association with our network being at its heart during the Education Now period. Paul edited the very first journal, contributed to and led learning exchanges and conferences and wrote books for Education Now Publishing.. Paul and his wife Sharon worked with Roland and Janet Meighan, Philip and Annabel Toogood throughout, forming close relationships with everyone.
Much loved Paul ran an international educational consultancy. He and Sharon travelled extensively around the world training schools and teachers and liberating them from some of the worst excesses of the system.
Paul wrote the now classic Teachers Toolkit … a great resource for teachers wishing to go beyond didactic practice.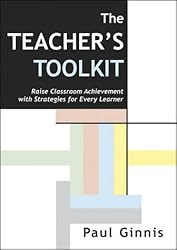 We will in due course honour Paul's life and work more fully.
Our thoughts are with Sharon and the family.
http://www.ginnis.eu/